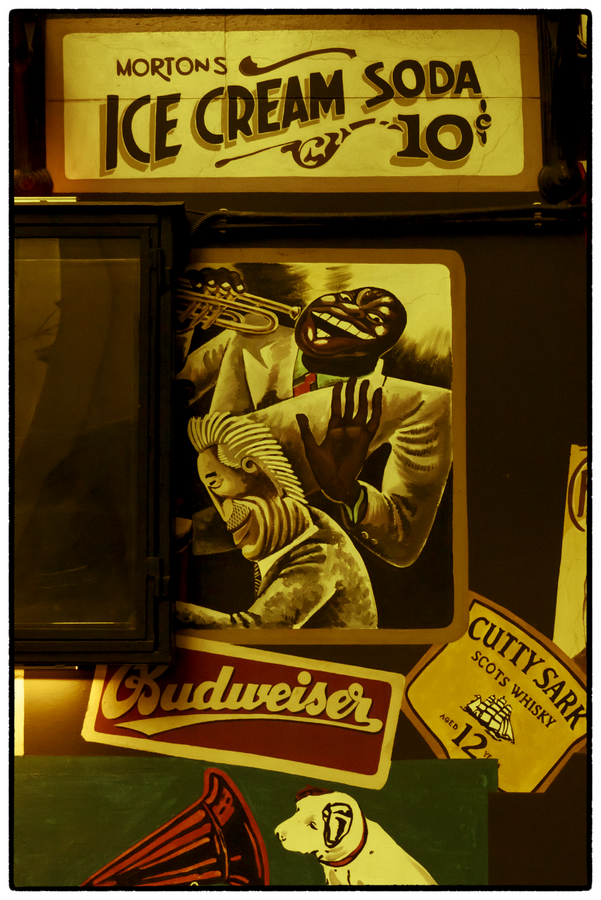 We are living in a "branded" world. Signs and (non-religious) icons surround us on all sides. One can criticize their commercial aspect, the part they play in the world of St. Mercantilius. Or forget all the criticism and just enjoy the typefaces (an often neglected source of joy and "joyones" in the world)!
I personally have no relation to either Budweiser or Cutty Sark. (His Master's voice is another thing entirely.)
Is the wall I photographed art, artistry, or something else?